You'll always know what's going on with our organization.
Lanning's Lemonade & Colton's Cookies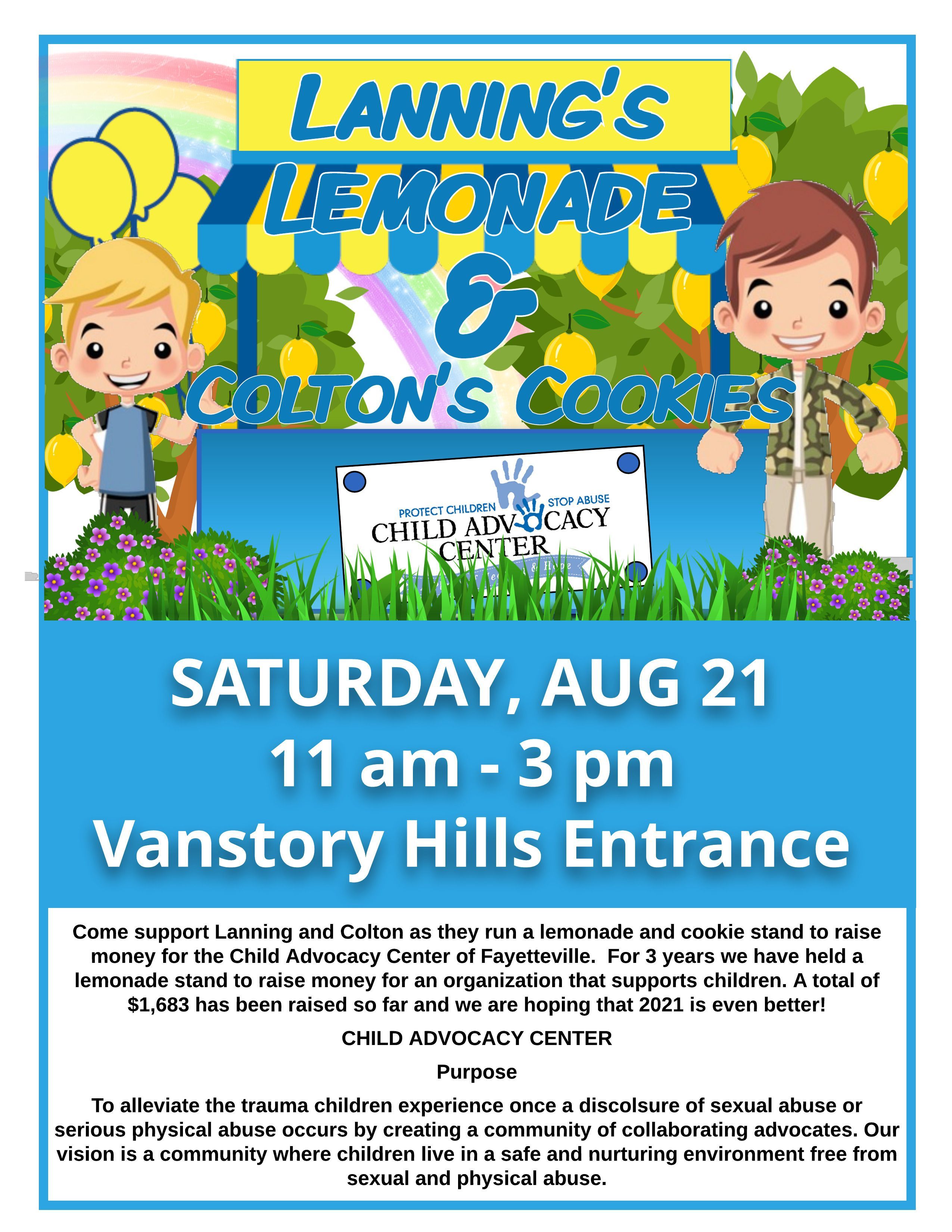 Support Lanning and Colton as they run a lemonade and cookie stand to raise money for the Child Advocacy Center of Fayetteville. For the past 3 years Lanning and Colton have had a lemonade stand to raise money for an organization that supports children.