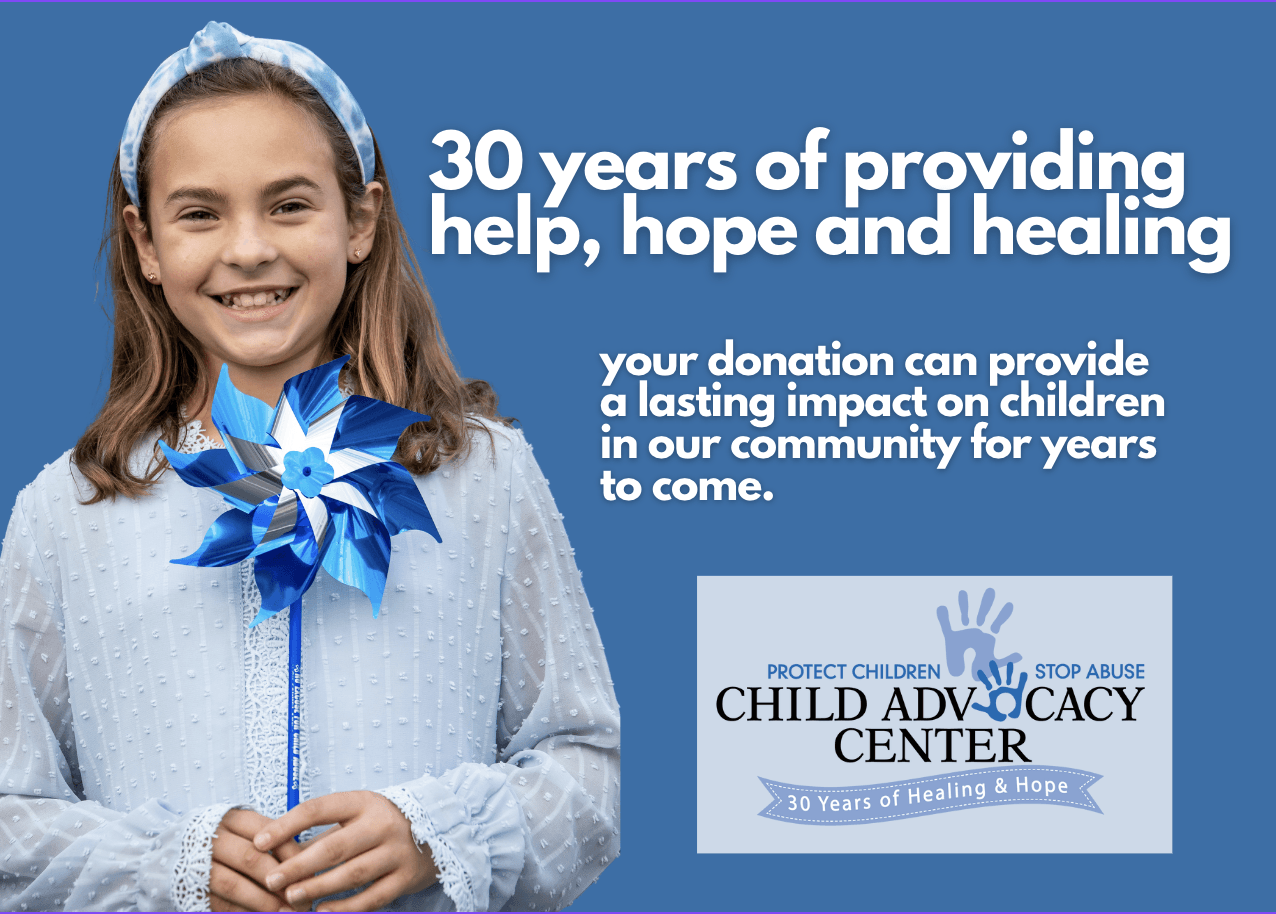 We are excited to announce the Child Advocacy Center (CAC) is celebrating its 30th anniversary this year! For three decades, we have been providing a safe and supportive environment for children who have been victims of abuse. As we reflect on the past 30 years, we are proud of the positive impact we have had on our community.
In honor of our 30th anniversary, we are launching a fundraising campaign to raise $30,000 for the CAC Endowment, held at the Cumberland Community Foundation, to ensure the ongoing sustainability of the CAC. Thanks to a generous anonymous donor the first $3000 in donations will be matched dollar for dollar, doubling the impact of your contribution to our endowment fund.
The CAC is a 501 (c) 3 organization, that is community-based, child-friendly, and trauma-informed that coordinates a multidisciplinary response to child maltreatment allegations and provides support, resources and hope for children in abusive situations, providing a way out and a way forward.
808 cases of reported child abuse were referred to the CAC in fiscal year 2021-2022. In addition to our direct services, we also provide education to the public and to professionals on preventing, detecting, and reporting child abuse. We believe that education is a critical component of preventing child abuse and ensuring the safety of our children.
Your contribution to our 30th anniversary endowment campaign will positively impact our community by helping us continue to provide our essential services to children who have been victims of abuse. With your support, we can continue to be a beacon of hope for children and families in need, now and forever.