You'll always know what's going on with our organization.
Child Advocacy Center (CAC) Annual Events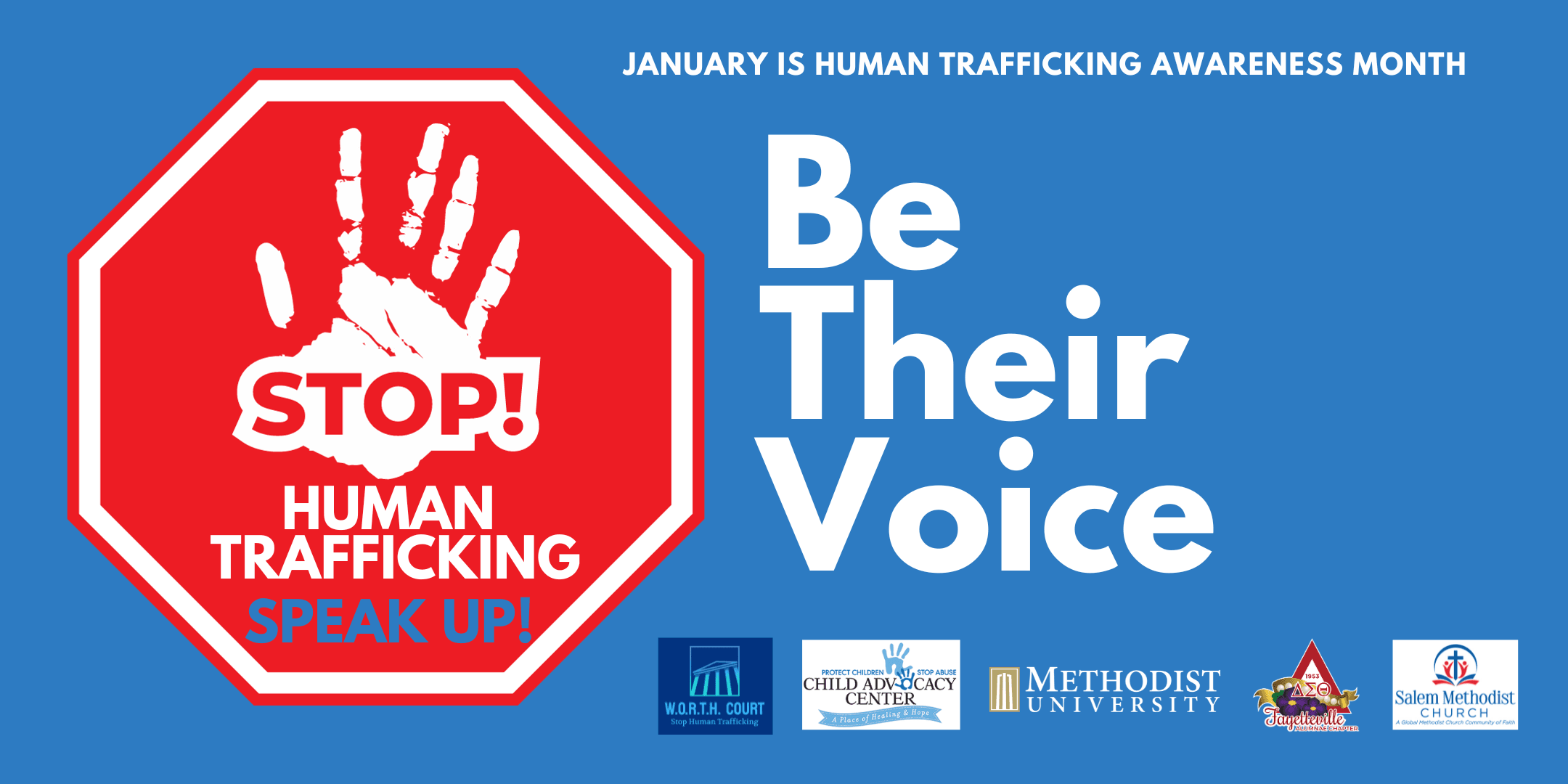 January 11, 2024 - Wear Blue Day
Post your "blue" photos using the following hashtags: #WearBlueDay, #betheirvoice, #worthcourt, #cacfaync
January 18, 2024 - Chosen: Domestic: Minor Sex Trafficking Documentary • Methodist University Physician Assistant Auditorium • 5107 College Center Drive, 6:30pm
Hear the true story of two All-American teenage girls tricked into trafficking. Eighteen-year-old Brianna was an honor-roll student, cheerleader and worked at a local café. Thirteen-year-old Lacy was an active member of her youth group, and a volunteer in her community. The community is invited to join a well-informed community conversation regarding this form of domestic violence. 
January 23, 2024 - Human Trafficking Seminar • Salem Methodist Church • 2165 Middle Road • 8:00am - 1:00PM
8:00 am Registration
8:45 am Welcome & House Keeping
9:00 am Presentation
1:00 pm Dismiss
Familial Trafficking in America: This session will present the findings from a national study, specifically the prevalence, characteristics, and challenges of domestic minor familial sex trafficking in America.  The data was derived from in-depth interviews of justice professionals representing 3,505 cases of sex trafficking during the period of 2018-2021.  Major findings call for training of frontline professionals and modified tools to improve victim identification, a better understanding of the unique dynamics between the child victim and related perpetrator that can corrupt the justice process and challenge our assumptions about the efficacy of family reunification.  
Part 1 emphasis is on challenges associated with case identification, investigation, and prosecution.
Part 2 will build on Part 1 and explore the challenges with responding to victims of domestic minor familial sex trafficking cases.  Emphasis in this session will be on the unique dynamics of familial victims and where services and service providers need to adapt to be more responsive to this form of victimization.
January 27, 2024 - Stop Human Trafficking 5K Run/Walk • Methodist University, 9:00am - You can sign up here.