Donations
The Child Advocacy Center is a 501 (c) (3) charitable organization and relies upon our generous donors to help fund our programs. You can join hands with the CAC to protect children and stop abuse by making a one-time gift or recurring donation.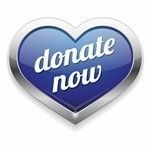 Prefer not to donate online – Print Donation form to mail in with your donation.
---
NC State Employees Combined Campaign and the Combined Federal Campaign
The Child Advocacy Center is participating in both the SECC and the CFC. Our SECC number is 1807 and our CFC number is 37137. We are very grateful for your designations.
---
The Child Advocacy Center Endowment
In 2010, the Child Advocacy Center established an endowment fund, which is managed by the Cumberland Community Foundation. The Child Advocacy Center Endowment serves as a permanent source of income for the center to fund its services to child victims of abuse. This fund may receive gifts of cash, marketable securities, closely held stock, real estate, insurance, and many other assets. Bequests, Charitable Remainder Trusts, and other deferred gift vehicles also may be used to add to the fund.
Questions about the CAC Endowment Fund may be directed to Mary Holmes at mary@cumberlandcf.org or 910-483-4449. Checks may be made payable to the Child Advocacy Center Endowment and mailed to the Cumberland Community Foundation, P.O. Box 2345, Fayetteville, NC 28302. Donations may also be made here.
---
In-kind donations – Wish list PDF version
*Therapy dogs and volunteer handlers
*Washable dry erase markers
*Bottled water
*Juice boxes
*Individually wrapped snack items for children
*Children's magazines
*Paper rolls for easel
*WII Games
*Nintendo hand held video game
DVD +R
Canned soda
Coffee
Keurig coffee cups
Hot and cold drink cups
Paper plates
Gift cards to grocery store or office supply store
Copy paper 8 ½ X 11
Lysol spray
Air freshener
* Items especially needed for our children
---
Child Advocacy Center is a 501 c3 charitable organization. Tax ID #56-2161682. Financial information about this organization and a copy of its license are available from the State Solicitation Licensing Branch at 919-807-2214 or 888-830-4989 for NC residents.