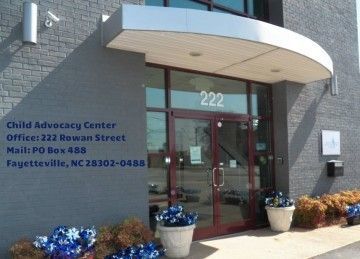 For Children and Families
SINCE 1993, the Child Advocacy Center (CAC) has been providing a safe, child-friendly place where 19 partner agencies come together to interview, investigate and provide support for abused children.
THE PROCESS
Before Cumberland County had a CAC, child abuse victims were required to go from agency to agency re-telling the story of their abuse many times. With the CAC, the child has one forensic interview at the CAC with a trained interviewer in a non-threatening, child-friendly setting. If further information is needed, the same interviewer meets with the child again.
When necessary, arrangements are made for an off-site examination by a specially trained local medical professional. The Victim Family Advocate provides direct aid and assistance in accessing needed resources, and mental health counseling is provided at the center or by referral to counselors within the community.
Each child's case is reviewed at the CAC by the Multidisciplinary Team (MDT), composed of representatives from the various partner agencies. Working together, the team is much faster, more efficient and thorough, benefiting the child and family.
Through these initiatives, the CAC joins hands with the community to protect children and stop abuse.