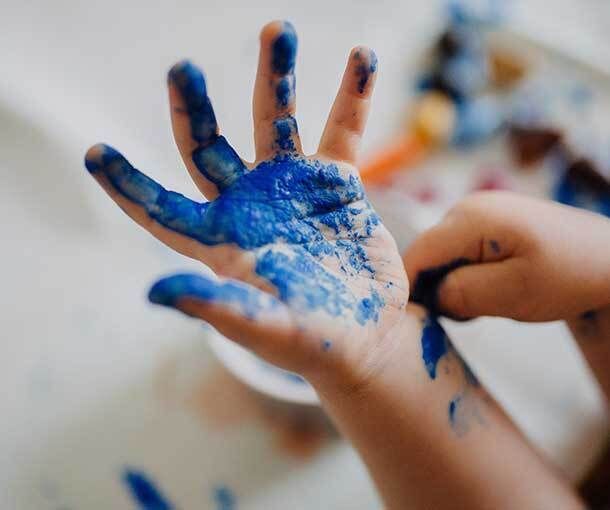 This past fiscal year, 811 cases of child abuse in Cumberland County were referred to the CAC.  That is 811 children, suffering from abuse and neglect, right here in our community.  It is our hope, and the hope of the children served by the Child Advocacy Center that prevention and intervention of child abuse remains one of your top charitable-giving priorities. Your donation will enable us to continue our fight to protect and serve the most helpless among us – our children! 
 There are SEVERAL ways that you can help us continue to provide help, hope and healing to so many other children that are victims of sexual and physical abuse in our community.  
1. Purchase a leaf ($250) or star ($100) for our CAC Tribute Murals. Use this as a moment to pay tribute and honor someone special to you in your life! Murals are displayed in the main lobby of the CAC and in the conference meeting room. This tribute will help to support the important work being done at the CAC for child abuse survivors in our county. 
  2. Select one or more of the items from our "wish list" and donate them to the Center. Washable dry erase markers, Bottled water, Juice boxes , Individually wrapped snack items for children, Comfort blankets, Gift cards to a grocery store or office supply store, Canned soda, Coffee, Keurig coffee cups and Paper products.  
3. Become a member of our Benefactor Program – opportunity for individuals or businesses to support the CAC year-round. Our Benefactor program offers generous community partners the opportunity to make an annual sponsorship contribution while receiving benefits of year round recognition. Benefactors are recognized as sponsors for both of our annual signature fundraising events, the Pinwheel Masquerade Ball in the fall and the Ultimate Lip Sync Showdown in the spring, as well as receiving additional public acknowledgement and appreciation from the CAC. Packets are available by calling the CAC at (910) 486-9700.
4. Donate directly to the CAC.  You can swing by the CAC and make a donation in person or click on the DONATE tab at the top of the page.   
When you choose to give to the CAC, you are making a significant impact in the life of a child! Be a hero to the children now and in the future. For healing and hope, forever!