Volunteers are integral to our organization.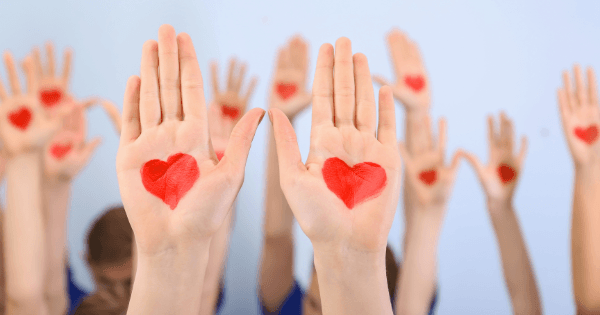 To become a volunteer, please complete the CAC Volunteer Application below. 
Awareness & Education
Volunteers are used to provide learning opportunities for community members and professionals, through child abuse prevention workshops, staffing the CAC display at events or speaking about the work of the CAC to churches, civic clubs, book clubs and much more.
Prevention Education to adults on Domestic Minor Sex Trafficking, Child Abuse prevention, Internet safety and more
Child Safety Matters-hands on training for children on how to talk to a trusted adult
Provide a 'Story Time' body safety class for preschool classes
Speaker's Bureau presentations to the community about the work of the CAC
Committees
Volunteers have opportunity to serve on a variety of committees. There are fundraising committees such as the Pinwheel Masquerade Ball. Other committees are Development, Marketing, Domestic Minor Sex Trafficking, Child Abuse Summit and the Community Coalition.
Child Abuse Summit
Enlist speakers for summit
Coordinates vendors
DMST (Domestic Minor Sex Trafficking) Awareness
Prepares trainings, community events around topic
Plans events during January for Human Trafficking Awareness Month
Development
Oversees Fundraising Events
Increases opportunities for financial giving to include the CAC
CAC Corporate Benefactor Program
Marketing
Involves Speaker's Bureau Planning
Seeks opportunities for publicity for the CAC in our community
April Child Abuse Awareness Month
Community Coalition
Serves alongside other community members both professionals and community volunteers to find ways to promote awareness and prevention in our community
Plan 19 Days of Prevention in November.
Office Help
There are many opportunities for volunteers to assist the staff with day-to-day operations. Volunteers help put packets together for families and new volunteers, prepare mailings, prepare workshop materials for prevention classes, provide a body safety "Story Time' for local preschool classes, distribute pinwheels in the community during April Child Abuse Prevention Month among many other things.
Provide front desk coverage when staff is out
Putting packets together for families
Preparing workshop materials
Organize closets with donations
Other day-to-day duties as needed
Certified Therapy Dog Program Dog and handler greet the child and family at CAC
CAC Community Display Represent the CAC at community events
"Pinny" the Pinwheel Mascot for the CAC
Maintain outside planter boxes
Volunteer Group Projects
CAC SUPPLY NEEDS
It takes a lot of pieces to keep everything running smoothly from interviews, counseling, office, etc. Every item that is donated is so much appreciated. We offer support groups for both boys and girls, week to week counseling, prevention workshops and a non-offending caregivers group—Caregiver Empowerment Group. All the many areas are used to bring help, hope and healing to children who have been victimized by abuse. All the donations that the CAC receives, are very much appreciated. Join us in helping children have brighter futures.
Suggested Items:
Canned soft drinks (both diet and regular)
Copy Paper (81/2 x 11)
Correction Tape
Gift Cards (Chick-Fil-A, Food Lion, Biscuitville, etc.)
Individually wrapped snack items
Keurig coffee and tea pods
Postage Stamps
Post-It-Notes (both lined and unlined)
Call the CAC to see if there are current needs.
Comfort Bags
Bags are filled with a variety of items from personal hygiene items to toys specific for boys and girls, to include teenagers.
Suggested items:
Activity Books
Crayons
Coloring Books
Colored Pencils
Diaries
Girl's Jewelry
Pencils (mechanical, untraditional)
Puzzle Books (Word, Sudoku)
Storybooks
Travel Games (Magnetic ones are great!)
Small Toy Cars and Trucks
Small Dolls/Barbie Dolls
Toiletry Items (lip balm, lip gloss, comb, brush, small deodorant, etc.)
Comfort Blankets
At the conclusion of a child's visit to the CAC the Victim/Family Advocate helps the child select a fleece blanket to take home. The Comfort Blankets are a tangible way to show support and care to these children who have experienced trauma. As the child uses the blanket while sitting on a couch or curled up in bed at night, they can be reminded that someone cared for them. No sewing required. Instructions are on the outward facing panel once you open the brochure. We encourage you as you select your patterns that you also consider patterns that older children (12-17 ages) would like.