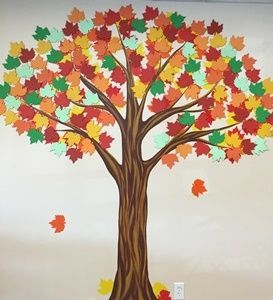 A child-friendly, compassionate, and safe refuge – that is what the Child Advocacy Center means to hundreds of child victims of abuse in Cumberland County.  Thanks to your generosity, the Child Advocacy Center has been here for 28 years as a beacon of hope, help and healing for children and their families as they chart the turbulent and difficult waters of disclosure, investigation, and prosecution of child abuse.  During this past year, the Child Advocacy Center has continued to fulfill its mission of protecting children and stopping abuse.  During FY 21, 959 cases of suspected child abuse were received by the Child Advocacy Center, a 9.5% increase from the previous year; 59% were female, and 35% were less than 7 years old.  514 forensic interviews were conducted, 568 families received victim advocacy services, 2000 backpacks filled with body safety books, parenting tips and CAC information were distributed to child development centers throughout Cumberland County and Fort Bragg.  687 individual counseling appointments were provided to 131 child abuse victims and 15 girls, and 14 boys participated in year-long group empowerment classes.  
It is our hope, and the hope of the children served by the Child Advocacy Center that prevention and intervention of child abuse remains one of your top charitable-giving priorities.  Your donation will enable us to continue our fight to protect and serve the most helpless among us – our children!
So why should you support the Child Advocacy Center:
Because every child deserves to feel safe
Because I want them to know it's not their fault and they are going to be ok
Because I care about children
Because every child deserves a happy childhood
Because it's not too late to heal
Because a new life and happiness can start today
Because... ___________________________ (insert your reason)
You can help us continue to provide help, hope and healing to so many other children that are victims of sexual and physical abuse in our community.
1.  Purchase a leaf ($250) or star ($100) for our CAC Tribute Murals.
2.  Select one or more of the items from our "wish list" and donate them to the Center.
Washable dry erase markers
Bottled water
Juice boxes
Individually wrapped snack items for children
Comfort blankets
Gift cards to grocery store or office supply store
Canned soda
Coffee
Keurig coffee cups
Paper plates
3.  Become a member of our Benefactor Program – opportunity for individuals or businesses to support the CAC year-round.  Our Benefactor program offers generous community partners the opportunity to make an annual sponsorship contribution while receiving benefits of year-round recognition. Benefactors are recognized as sponsors for both of our annual signature fundraising events, the Pinwheel Masquerade Ball in the fall and the Ultimate Lip Sync Showdown in the spring, as well as receiving additional public acknowledgement and appreciation from the CAC.  Packets are available by calling the CAC at (910) 486-9700 or on our website www.cacfaync.org.
4.  Give to the CAC Organization Endowment Fund at the Cumberland Community Foundation.
Donations to the Endowment Fund may be sent directly to the Cumberland Community Foundation, PO Box 2345, Fayetteville, NC 28302.  Please indicate on your check that your contribution is for the Child Advocacy Center Endowment.  Be a hero to the children now and in the future.  For healing and hope, forever.
Quotes from some of our participants:
Thank you.  So much for everything.  I learned a lot from group.  My anger got better and I'm not as angry as often.  It makes me feel good knowing that people are there supporting us and helping out. 
I learned a lot – mostly how to control myself and how to love myself.  It was amazing here, everyone has been nice
The staff was so nice and welcoming.  The lady gave me a lot of good advice and resource information that I will be able to use.
Everyone was very informative, helpful, and welcoming.  Thanks for all you do for the children and their parents.
They were able to break down the walls that were suffocating my child.  Once she opened up, she has been so much better.
So happy the CAC exists. Great staff, very child friendly.
I'm so glad this Center exists. Not only did it help us, but it can also help so many others.
Thank you for your kindness and being there for the children and their family. It's a scary position to be in but the staff put us at ease.