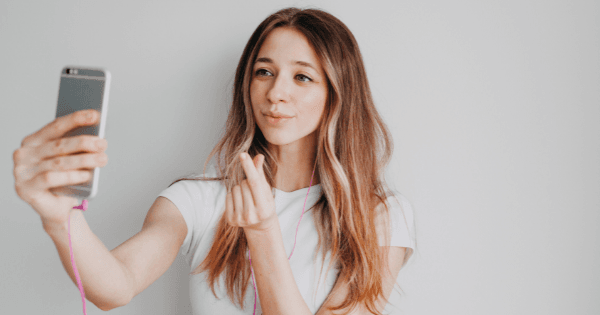 Typically, when internet safety among our nation's youth is discussed, it revolves around internet predators, cyber bullying, password security concerns, etc.   However, people need to be aware of another serious concern that is plaguing our society which is the increase in the prevalence of mental illness among our teenagers.
May is Mental Health Awareness month in the United States.  This month was established in 1949 in order to raise awareness of mental illness and to shed light on how significant our mental health is in our lives (youth.gov, n.d.). The social isolation effects of the Covid-19 pandemic have highlighted the mental health concerns of adolescents in the United States.  Some mental health professionals have even gone so far as to state that we are facing a national mental health crisis among adolescents.  We are at a juncture, in which, we, as a society, can no longer afford to ignore the mental health concerns of our youth. 
Currently, adolescents have never had a time in their lives when there was no internet access, cell phones or computers. According to the Pew Research Center (2018) "95% of teens have access to a smartphone, and 45% say they are online 'almost constantly'."  In the age of increased technology and the use of social media platforms, we need to be aware of not just which platform adolescents are using, but also how much time and attention they are giving to social media. Social media such as Tik Tok, Snap Chap, Instagram and Facebook are among the most commonly used platforms by adolescents.  These social media platforms are a significant part of their everyday lives.  Rideout and Robb (2019) conducted a study in the United States in which adolescents reported they spend an average of 7 ½ hours of screen time a day, not including doing schoolwork. 
Youth spend their time on social media platforms looking at pictures and watching videos or posting pictures and posting videos. They wait for people to both view and like their posts. The more views and likes they get, the more positive they may feel about themselves. The fewer likes they get, the more negative they may view themselves. Their self-esteem/self-worth is based in part upon whether they receive positive or negative responses.  Adolescents form their self-worth and obtain their identity through their experiences with others and specifically their peers during their adolescent years.  It is during these social media interactions that adolescents are seeking affirmation from their peers and looking to boost their self-esteem.  Thus, these social media interactions influence the youth's mental health and if the youth's experience is negative, it can put adolescents at risk for developing anxiety and depression (Keles, McCrae & Grealish, 2020).   Keep in mind that at this time, we cannot say that there is a direct causation between social media platform usage and mental health diagnoses such as anxiety and depression. However, there are indications that there is a correlation between them. 
As the use of social media platforms continues to grow, it is imperative that we address the prevalence of mental health issues among our nation's youth.  We have seen an increase in mental health diagnoses for depression and anxiety among adolescents.  It is crucial that we deal with this issue with a two-pronged approach.  Mental health experts need to be aware of these issues and actively seek to help adolescents who have been diagnosed with depression and anxiety and who spend their free time on social media sites.  Teenagers cannot handle this crisis alone.  In addition, parents and guardians must educate themselves to the potential mental health dangers of social media interactions, and guide adolescents through proper internet and specifically social media usage.  The internet can be a valuable tool which can help adolescents connect with peers and develop positive self-esteem and self-worth.  However, it must be used with caution. 
Bio:
Sarah A. See is an Assistant Professor at Methodist University in the Department of Criminal Justice.  She received her Bachelor's Degree in Psychology and a Master's Degree in Criminology from Indiana University of Pennsylvania.   Her previous research has been focused on the mentally ill in our jail and prison systems, firearms, carry conceal, and police use of force.
References:
Keles, B., McCrae, N. & Grealish, A. (2020) A systematic review: the influence of social media on depression, anxiety and psychological distress in adolescents, International Journal of Adolescence and Youth, 25:1, 79-93, DOI.
May is National Mental Health Month n.d.
Pew Research Center (2018)Teens, social media and technology 2018.
Rideout, V.J.; Robb, M.B. (2019) The common sense census: media use by tweens and teens; common sense media