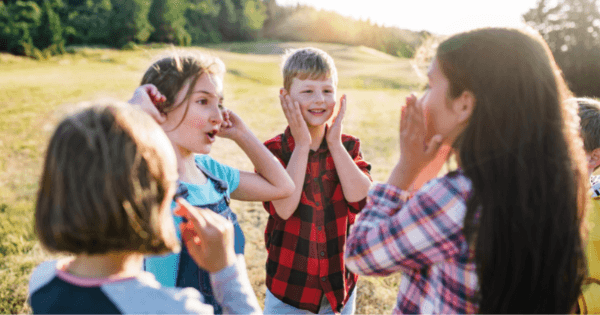 The numbers speak for themselves. One out of ten children will be sexually abused by their 18th birthday. To break that down more, in a classroom of 20 children the potential is great that two children have been abused. That should be enough to raise our standards in ensuring that all organizations that are youth serving have child protection policies and procedures in place.
Child abuse and neglect is a serious public health issue with far-reaching consequences for the youngest and most vulnerable members of society. Every child in the United States is better when he/she and his/her peers have safe, stable, nurturing relationships and environments. 
—Centers for Disease Control and Prevention, Preventing Child Abuse and Neglect: A Technical Package for Policy, Norm, and Programmatic Activities
Your child protection policy needs to include the following:
Require a background check
Paid staff –company usually covers cost
Volunteer—volunteer pays; sometimes agency will pay
Ask for references
Conduct in-person interview
Determine as a company when you will conduct a follow up background check
Establish ratios for adult/child—some are mandated by governing bodies
Defines protocol for reporting allegations of sexual abuse in compliance with state law
Background checks should include local, state, and national databases, and require either fingerprints or social security numbers. As an organization it is important that you determine how often you will conduct background checks following the initial one. Within your paperwork, you need to include a timeframe that a volunteer, or staff member has to report a legal offense that takes place following their hire or acceptance to volunteer. Background checks should be conducted on all individuals who are connected to your agency by either employment, contracted and/or volunteers. Each person should have a signed consent form giving your agency the permission to complete a background check. 
It is important that all youth serving organizations establish adult/child interaction as well as between youth. Some of these could include establishing adult/child ratios. Some states have mandated guidelines for ratios within the agency. An example of this would be childcare centers. Enforce appropriate, watchful and harmful interactions between employees/volunteers and the child. This can be clearly defined through a Code of Conduct.
Safe environments would include minimizing one-on-one interactions. Ensure that activities are interruptible and observable. All youth should be properly supervised at all times. Have a system in place that requires visitors to your location to be monitored. (e.g. visitors wear badges)
Organizations should have a very clear code of conduct that all staff, volunteers and older youth are expected to follow. A code of conduct is a written document that describes how anyone will interact with children—adult, volunteer and/or older youth. The code of conduct should be balanced with both appropriate interactions and then what would be considered inappropriate. This code of conduct document should be shared with staff, parents, and volunteers. It should be displayed in an open area of the agency as well as can be on the agency website. When in processing new staff and/or volunteers they should receive an in-person review of the code of conduct. 
Different interactions could include some of the following:
Green Light Interactions
Rewards available to all who achieve
Compliments on a youth's achievement or actions
Jokes appropriate for children
Touching or affection that is observable and initiated by the child (but must be appropriate)
Asking a youth's permission prior to appropriate touching (e.g. "Can I give you a hug?")
Yellow Light Interactions
Babysitting on your personal time with child/children in program you volunteer in
Rough-housing, tickling, piggy-back rides, sitting in your lap (e.g. tossing a child over your shoulder holding down and tickling)
Overnight activities
Red Light Interactions
Leaving a child or children  unsupervised
Never be alone with a child where others cannot observe
Jokes that are racist, homophobic, sexist, sexual in nature or degrading to people with a disability
Using profanity,  teasing or name calling  (including allowing children to engage in this activity)
Encouraging youth to keep secrets
Sharing intimate details of your personal life
Using alcohol, tobacco or drugs in the presence of youth or allowing youth to use alcohol tobacco or drugs in your presence
Allowing youth to engage in sexual activity of any sort during program activities
Finally, child abuse prevention training is of utmost importance. Prevention training can establish a culture of awareness. A person looking for opportunities to offend may leave the establishment or be deterred because child protection policies are in place.