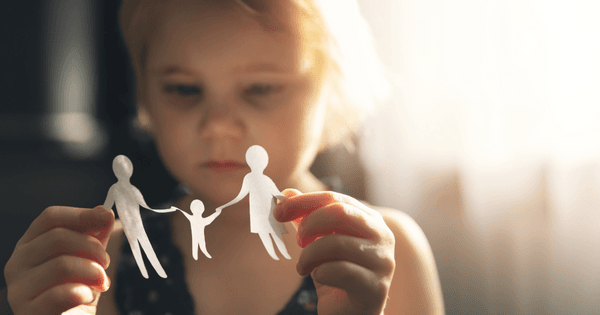 This long journey began in 1969. I was a "welfare" worker for the city of New York. I made sure each person on my caseload remained eligible to receive the meager pittance that was a welfare check. I also vetted new applicants to make sure they were poor enough. And every three months I would make a home visit and check to see if there was anything new that the welfare department had not authorized payment for. And on that journey, I met Jane, mother of six. I could write a book about her. She was amazing. She taught this young welfare worker so much about life and survival and keeping your dignity while living in poverty. Jane taught me skills that I was able to pass on to young mothers on my caseload—how to prepare nutritious meals using the surplus food allotment (flour, butter, powdered milk, cheese, lard, canned meat), the best day to go to the Health Department for free baby care, couponing at the supermarket, the best second-hand stores in the neighborhood. I taught a young mother how to bathe her newborn, how to prepare formula (no Similac back then)—skills I learned from Jane. This was the beginning of my career saving children
Portia, a mother of eight (two in foster care, one deceased), whose husband was in jail, was developmentally delayed. She became my client after I covered her case in an emergency. She loved babies and took great care of her youngest child. Her six-year-old took care of the other three. Portia knew her children needed clean clothes and food. Unfortunately, she did not understand that they could not be left alone in her apartment with a six-year-old in charge. Twice, the police picked me up at the welfare center to take me to her apartment because a neighbor had reported that the children were alone. Each time I waited for Portia to return from the grocery store and the laundromat. She did not understand that she could not leave the children alone. At her next court date, her six-year-old asked me if he could go to foster care and take his four-year-old brother with him. I spoke with the Law Guardian who represented the children. I ended up taking the two boys to their foster home. The six-year-old gave me a hug and thanked me. This family broke my heart, but two more children were in a better place. Soon after, Portia moved to Manhattan.
As a Juvenile Court Probation Officer, I rescued another child. Ben was one of five children. Ben was the scapegoat—underfed, clothes clearly too small, in need of a haircut. But Ben was a very sweet child. He escaped when he could. His mother filed a PINS petition (Person in Need of Supervision) because he ran away to his aunt's house when he could. When I spoke with Ben, he said he wanted to live with his aunt. The judge ordered me to investigate her home and report back. His aunt so wanted him to live with her. The judge sent Ben to live with his aunt (and his cousin). When I checked back in six months Ben was a different child. He had gained weight and was well dressed and most of all, he was so happy.
As the years passed, there were many that I saved while running a short-term residential facility for juveniles and a group home for juveniles with Juvenile Court findings. There was Henry, the developmentally delayed young man who we kept well past his 18th birthday because, back then, the system was allowed to discharge you on your 18th birthday without a plan or any idea where you would go. Once we found him a place to live and secured his SSI (Supplemental Security Income) he at least had a chance to survive.
Some of the juveniles were able to return home, while most were sent to long term placements. During these times prevention was a new concept. The Child Abuse Prevention and Treatment Act of 1974 first provided federal funding for the prevention of child abuse. This law has been amended several times, most recently in 2010.
I took a year off to regroup and contemplate my "What's next?" In 1988 I began working as a supervisor at the Lower East Side Family Union (LESFU), a preventive services agency whose mission is to keep children out of foster care. The agency had four locations and provided case management, parenting classes, and had a special unit for special needs children. We had two offices with bi-lingual case management staff: Spanish and Mandarin. We referred families for whatever services they needed to take care of their children. The agency's success rate was great. An important part of the services was education—teaching parents and grandparents the skills they needed to do their best. It was so much easier to save children in this setting.
Though my child welfare journey ended in 1991 when I moved to a nursing home for people with AIDS, saving children did not end. I made sure the patients' children were safely placed while planning funerals for babies born with AIDS. Next stop, nephrology social work in a dialysis center. Helping patients plan for their children, making referrals for counseling, tutoring, and after-school programs.
Fast forward. Since coming to Fayetteville, I have continued my child welfare journey. The NC Child Welfare Collaborative has allowed the MU Social Work Program to educate and train child welfare workers to professionalize the county child welfare offices. Volunteering with the Child Advocacy Center has given me the opportunity to deliver the Stewards of Children Training, educating communities and organizations on how to recognize the signs of child abuse and what to do about it when they see it. CAC does an amazing job making the young victims of child abuse feel safe and comfortable as thy tell their story, ONCE, giving law enforcement, child welfare workers, medical personnel, and prosecutors the information they need to move the case forward. As we work to educate the public about child abuse, we can take comfort in knowing that this amazing organization is committed to protecting abused children from further trauma.
My long journey of working to save children has led me to a place where their safety and protection is guaranteed. I am so grateful for the Child Advocacy Center.