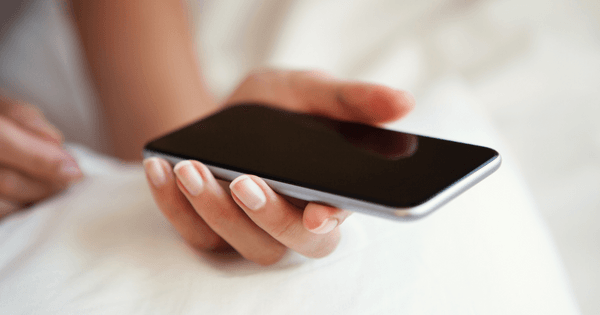 I have been researching, writing, and educating the public, teenagers particularly, on the dangers of sexting and texting for nearly 15 years.  Sexting can be understood as sending a sexually suggestive image from one person to another, usually over a cell phone.  More than half of kids in this country own a smart phone by age 11, and the percentage raises to 84 percent for 13–18-year old's (Rideout and Robb, 2019). Morally, sexting shocks parents and educators.  Legally, it becomes problematic when it is a minor sending or receiving the image.  I have presented seminars and workshops on sexting to groups including middle school, high school, and college students, as well as groups of counselors, educators, therapists, and mental health professionals. It is often a difficult talk for students, especially younger students, to take seriously.  First, they are embarrassed.   Second, they simply don't see sexting as a problem, or the business of anyone besides themselves, and whom they choose to send the images to.
Sexting is often tied in with cyber bulling.  Many students feel bullied or pressured into sending sexually explicit images to a significant other.  Parents and children's advocates, however, must also be aware that images are frequently sent in an attempt to help a child fit in, gain acceptance or popularity with peers (Ouytsel et al, 2014).  This was true 15 years ago and it is just as true today.  It is not seen as a big deal for many middle through high school students to ask for, or to receive sexually explicit images.  Keep in mind that the relative anonymity of apps like Snapchat and TikTok allow young people to repeatedly ask or pressure scores of young girls they are merely acquainted with, but not truly friends with, for sexual images.
While states have had well over a decade to deal with the problem of sexting, direct action is still limited.  Only 27 states have sexting laws that apply to minors on the books, and 7 of those states can still treat the act as a felony (Hinduja and Patchin, 2022).  There are no federal sexting laws on the books.  North Carolina has failed to pass any sexting specific laws (Hinduja and Patchin, 2022), and still attempts to deal with the issue through traditional child pornography and obscenity laws.  This approach is outdated, cruel, and akin to taking a sledgehammer to a fly.  Sexting is a serious issue mandating a serious response, but potentially branding a 16-year-old girl as a child pornographer for sending her boyfriend an explicit image is not the right approach.  We need to educate and inform our children, not create more felons.
What has truly changed in the 15 years I have been working on this problem?  Sadly, children have become even more comfortable with sexting than ever before.  Parents and child advocates must constantly educate and remind young people of the dangers of sexting.  Parents must feel empowered to examine their child's phone and be on the alert for dangerous activity.  While children and teenagers want a sense of privacy and respect, the old school policy of "trust but verify" is the gold standard in dealing with social media and technology.  We must always be mindful of the self-esteem issues and boundary pushing behaviors many adolescents display.  We must constantly remind them that a momentary lapse in judgement can lead to years of embarrassment and or legal consequences.  Cell phones provide many advantages to children, and the technology will never disappear.  It is the responsibility of the parent or caregiver to ensure that their child is using the cell phone responsibly and not giving into the temptations and pressures of adult activities.
References
Hinduja, S. & Patchin, J. (2022). State Sexting Laws. Cyberbullying Research Center. Retrieved [September 12, 2022], from https://cyberbullying.org/state-sexting-laws.pdf
Oustel, Joris Van, Walrave, Michael, and Ellen Van Gool.  Sexting:  Between Thrill and Fear-How Schools Can Respond.  The Clearing House, Vol 87. No. 5 (September-October 2014) pp 204-212.
Rideout, V., and Robb, M. B. (2019). The Common Sense census: Media use by tweens and teens, 2019. San Francisco, CA: Common Sense Media
Bio
Dr. Eric See is the Division Head for Criminal Justice and Military Science and a Professor at Methodist University.  He received a Ph.D. in Criminology from Indiana University of Pennsylvania.  His previous research has focused on firearms, concealed carry, police use of force, methamphetamine, and the mentally ill in jail and prison.