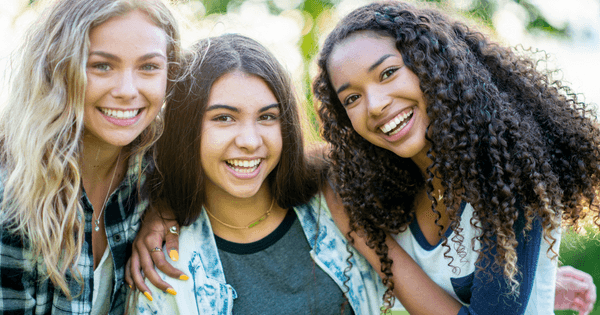 The trafficking of children can evoke the greatest fears among us. Parents and child-serving professionals regularly ask the question: What can I do to keep children safe? The question is heartfelt, and sometimes prompted by the latest horrific documentary or human trafficking urban legend floating around on social media.
There is an entire industry built on answering that question. Voices from different frameworks, perspectives, and lived experience speak and inform the public how best to keep children safe from traffickers. The expectation and burden to keep children safe is sometimes placed on law enforcement or professional "rescuers" who find and round up children in nation-wide operations. These stories are much celebrated, but we know we cannot arrest or rescue our way to achieve the safety for all children.
Sometimes the burden of safety is placed on children themselves. They are expected to recognize and run from danger. Much of the sex trafficking curricula available focuses on teaching children to keep themselves out of harm's way. This is very understandable; however, it is adults in their lives who bear that responsibility to protect and keep children safe.
Sometimes the expectation and burden of keeping children safe from traffickers is placed on school teachers. Questioning what they are doing to address issues x,y and z is a very popular response to social problems, but teachers alone cannot keep children safe from traffickers.
So what can we do?
Research reveals time and again that the presence of a safe, supportive adult in a child's life is a crucial protective factor that builds resilience and counteracts trauma. This, along with NCCASA resources that equips students, parents, and school districts with tools and strategies to prevent harm from happening in the first place creates cultures of safety for all children.
As the North Carolina Coalition Against Sexual Assault (NCCASA) Human Trafficking Program Coordinator, I am thrilled to share with you training offerings that represent years of our collaborative work with allied professionals: preventionists, direct service practitioners, researchers, advocates, and survivors who also hold these roles.
NCCASA School-Based Comprehensive Sexual Violence Prevention Program is three separate trainings which compose a comprehensive sex trafficking and sexual violence prevention education program that supports trauma-informed and social-emotional learning cultures. It also helps schools comply with current North Carolina policy that mandates specific standards for schools related to sex trafficking and sexual abuse.
The Schools Creating Optimal Protective Environments (SCOPE) sexual violence training provides evidence-informed education for school faculty and staff about sexual violence, supporting survivors, and reducing risk factors in schools. SCOPE has four core modules covering child abuse, sexual assault, sex trafficking, trauma-Informed responses, and sexual violence prevention.  There are also four "add-on" modules that cover mandatory reporting, the adultification of Black girls, safe school environments for LGBTQ youth, and conducting a school climate safety assessment for sexual violence prevention.
Teach2Reach is an evidence-informed school curriculum that raises youth awareness about sex trafficking, including its causes, dynamics, warning signs, and consequences. It consists of grade-specific modules for 7, 8 and 9th grade. Each of these modules include five 45-minutes lessons. NCCASA offers a Teach2Reach Facilitator Training that equips people to use the Teach2Reach curriculum in the classroom.
Essential Knowledge to Address the Commercial Sexual Exploitation of Children in North Carolina is a self-paced online training program that provides essential and critical knowledge for school staff and community members on commercial sexual exploitation of children (CSEC) in North Carolina. Learners can earn digitally verifiable CEU's.
Let's keep the responsibility of our children's safety where it belongs: on us! We at NCCASA are here to help you do that.
Courtney Dunkerton
Human Trafficking Program Coordinator
NC Coalition Against Sexual Assault
courtney@nccasa.org