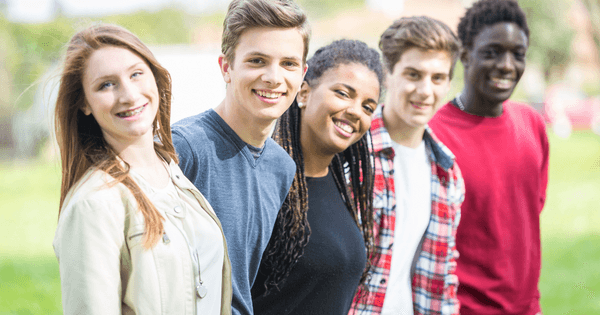 Trauma is the experience of psychological distress following any terrible and/or life-threatening event such as sexual abuse, physical abuse, witnessing domestic violence, or any situation in which a child feels out of control or distressed. Immediately following a trauma, it is usual to experience shock or denial before transitioning into other emotions such as fear, anger, guilt, and shame. Feelings or helplessness, vulnerability, and hyperarousal are also common. Trauma can have a lasting effect on a child's brain development, especially if it is not addressed. It may lead to trouble with relationships, school, drugs, or alcohol. A child's reaction to the traumatic event varies based on age, culture, personality, and support system, but the following may be signs of trauma your child is experiencing:
Startling easily and having difficulty calming down
Behaviors common to young children (bed wetting, thumb sucking, fear of the dark)
Becoming quiet and withdrawn, wanting to be left alone
Wanting to talk about the traumatic event all the time, or denying it happened
Changes in eating or sleeping (sleeping all the time, not sleeping, nightmares)
Tantrums, aggression, fighting
Somatic symptoms (headaches, stomachaches, etc.)
Children who have been experienced abuse need safe, stable, and nurturing environments and relationships to heal from what they have experienced. According to the American Psychological Association, resilience in children enables them to thrive despite their adverse circumstances. It involves behaviors, thoughts, and actions that can be learned over time and can be nurtured through positive and healthy relationships with parents and other caregivers and adults who guide them in healthy problem-solving strategies. You can help your child build resilience and heal by doing the following:
Help your child feel safe: Stay calm and keep a regular routine for meals, play time, and bedtime. Prepare children in advance for any changes or new experiences.
Encourage (do not force) children to talk about their feelings: Tell children it is normal to have many feelings after a trauma. Listen to their stories, take their reactions seriously, correct any misinformation about the traumatic event, and reassure them that what happened was not their fault.
Encourage children to practice deep breathing, listen to calming music, practice meditation and mindfulness, or say positive things ("That was scary, but I'm safe now").
Be aware of your own response to trauma: Parents' history of trauma and feelings about their child's experience can influence how they cope. Seek support if you need it.
Remember that everyone heals differently from trauma. Respecting each child's own course of recovery is important.
Express support: Express love, empathy, and support verbally and physically. Express your love through words, notes, and hugs.
Find help when needed. If your child gets worse rather than better, ask for help. Find a mental health professional who knows proven strategies such as Trauma-Focused Cognitive Behavioral Therapy to help children cope with trauma.
The healing process does not always follow a straight or clear path so remember, with patience and support, children and their families can heal and recover from trauma.
Sited Reference: The American Psychological Association's guide Resilience Guide for Parents and Teachers: http://www.apa.org/ helpcenter/resilience.aspx
Written by—Elise Tison,
Former Forensic Interviewer and Child Specialist with
Child Advocacy Center—Fayetteville NC