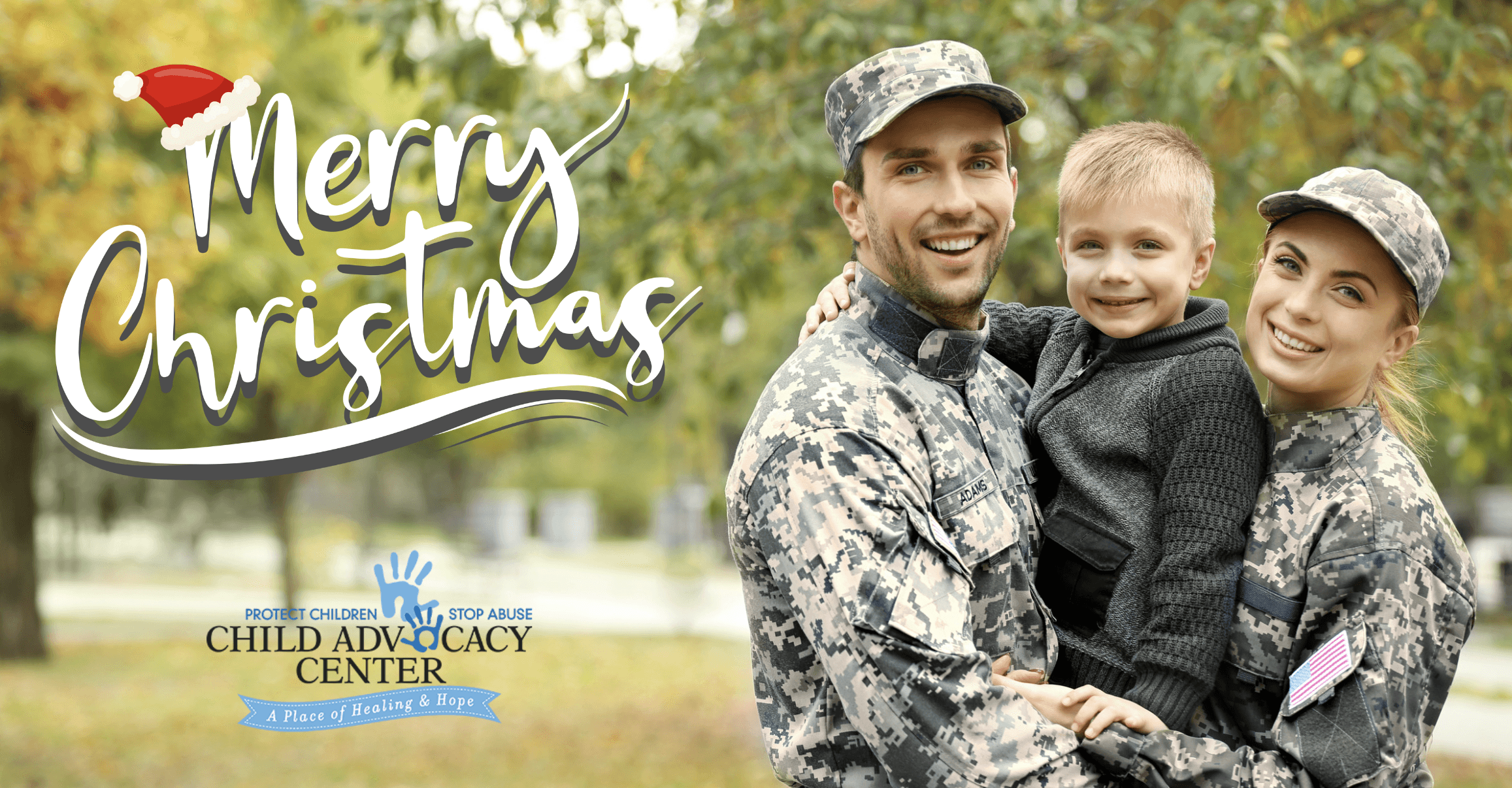 If you're a military family there's a good chance you've spent the holidays a part from your extended family, probably more than once.  Having a partner in the military has its perks, but it also comes with loneliness and feelings of missing home.  I know from personal experience how difficult the holiday season can be – two years ago I spent my first Christmas alone, my husband was deployed on what would become a year-long mission in Saudi Arabia and I was unable to make it home to Maryland due to my work schedule.  Last year my husband came home from his deployment close to Christmas, and because of the Coronavirus pandemic we spent Christmas quarantined.  
Spending two Christmases without my mom and my sister was something I never imagine when I joined my husband in his military journey.  It was easy for me to fall into depression and isolate myself from any friends we had made at our duty station.  The constant barrage of holiday advertising can make us forget what the holiday season is really about and can negatively impact our mental health and stress levels.  During the last two years I've found some ways to help mine, and my husbands, mental health throughout the holiday season as we try to balance military life with family traditions. 
Put up the Tree, Sing the Carols
Even if you are not able to spend the holidays with your family, I found it helpful to still do some of the holiday traditions we would usually do together.  Trees for Troops is a charitable program created by FedEx and the Christmas SPIRIT Foundation, which provides farm-grown Christmas trees to troops and military families.  They have been able to donate over 240,000 free Christmas trees in the past 15 years – and if you have an active duty service member that is ranked an E6 or below, your family can receive a tree for your home, too.  Putting up the Christmas tree, hanging family stockings, and wrapping presents helped me get into the holiday spirit – and raised my spirits, too!  
The coronavirus pandemic has inspired everyone to find ways to connect with others that in ways I never thought were possible. Growing technological advances allow connecting with family members and friends easier than ever.  In the last couple of years, my family has utilized FaceTime, Google Duo, and Zoom to stay connected and celebrate the holidays together.  Last year we opened presents "together" over FaceTime, so it felt as if we were all still together.  This year, we plan to use Netflix Party to watch Christmas movies together – which families with a Netflix subscription can also use!  
Keeping Kids Safe over the Holidays 
The holiday season also means that our children are home from school, and often times are staying at home with extended family, friends, or neighbors.  Child abuse is the last topic I'm sure anyone wants to think about during the "most wonderful time of the year", but organizations nationwide report an increase in child abuse and neglect reports.  Prevent Child Abuse Tennessee has reported that every year during the holiday season their parent helpline sees a spike in calls, while in previous years, Child Protective Services had seen a 16% increase in child abuse reports between December 2013 and January 2014.  Unfortunately, these trends are common in the military community as well. 
Risk factors such as isolation, financial stress, and change in family dynamics increase the prevalence of child abuse during the holiday season.  All of these factors can increase the amount stress and conflict within a home which can unfortunately lead to the abuse or neglect of a child.  This holiday season, I want to extend some of my personal self-care techniques to help you in making sure the most wonderful time of the year, is actually wonderful.  Deep breathing is a popular technique, and for good reason!  Taking a couple minutes to breathe intentionally allows your brain to focus on your breathing instead of the stress and struggles you are facing.  The holiday season is about giving to others, but we need to remember to give to ourselves, too!  Taking a relaxing bath, exercising, eating well, and making time to do my favorite things are my top ways I give back to myself.  Lastly, being connected to mental health services has allowed me to learn other tools to manage my stress and anxiety.  By taking care of ourselves, we are in turn taking care of our children.