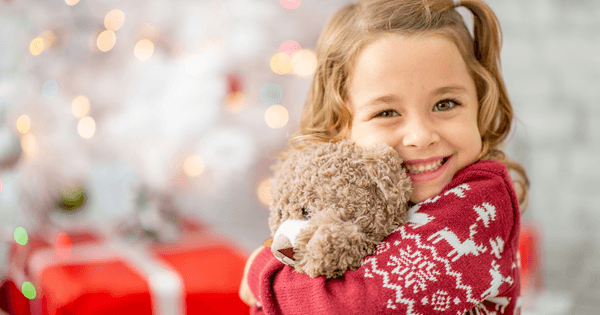 "It's Beginning to Look a Lot Like Christmas," …"It's the Most Wonderful Time of the Year," As a child, my dad would start singing Christmas carols in October. I looked forward to following him around the yard, riding in the car and hear him bust into singing a Christmas carol or two. Those special memories still fill my mind each year as I get ready for the holidays.
The holidays can be a time of excitement, laughter, surprises and making memories with our family and close friends. It also, is a time of added stress with holiday parties to attend, decorations to place in just the right spot and lights to make them glisten and then there is shopping and shopping and more shopping. This year, with Covid-19 restrictions we may find 'new' restrictions on how we celebrate the holidays. Families may be gathering in smaller numbers. School functions and church programs may be held only virtually with virtual choirs and programs, etc. It is a different season for all of us.
Children are at a higher risk of being abused during times like this—holidays in general. But also, with holiday impacted by Covid-19 restrictions. As the season comes in, we get excited about making plans, wrapping presents, baking all the homemade goodies and so much more. What parents need to make a top priority is your child's safety during these days of holiday gatherings. In the child sexual abuse training, Stewards of Children, it states that 90% of children know their abuser. Many times they are close friends and/or family members.
Here are some healthy tips to consider as you prepare for the holiday gatherings this year:
Before you gather—as you prepare for company coming to you or you going to them, have conversations with your children about their personal boundaries. There are many body safety books that you can read with your child. Visit the Child Advocacy Center website for a list of books for younger children about body safety. www.cacfaync.org
Establish healthy boundaries--Ensure them that their bodies are theirs and that they establish the boundaries they are comfortable with for their bodies. Reassure them that they can determine if they are comfortable with hugs and kisses. It is important that they set their own boundaries.
"Code Word"—with your child agree on a word or phrase that if the child feels uncomfortable in a situation you, as the parent, would know to remove them from the situation based on the word or phrase they say. It is not always comfortable to share in a gathering when you feel uncomfortable or maybe inappropriate behavior is taking place.
Pay attention to behaviors—those that are interested in grooming children will that do that in the presence of others. They may play games such as hide and seek, human jungle gym, tickle fights, etc. If you see that a child is not being respected with their boundary limits, you have the right to advocate for that child's welfare.
Use the holidays to teach gratitude—use this time for you to share with your child how holidays are not just about the gift from Grandma or Uncle Buck. The spirit of giving can be such a gift to others but also to ourselves. What a great beginning of learning to be thankful for more than just the gift under the tree.
As you begin preparing for those holiday gatherings, regardless of size of gathering or those in attendance, letting your child know that you are their advocate is of utmost of importance. Holidays are special times that lead to memories that last a lifetime. Choose to allow those memories to be positive memories that will last a forever.
Resources:
https://preventchildabuse.org/resources/dealing-with-holiday-stress/
https://themamabeareffect.org/sexual-abuse-doesnt-take-a-break-during-the-holidays-and-heres-what-we-need-to-do-about-it/
https://www.childrensdayton.org/the-hub/children-are-increased-risk-being-sexually-abused-during-holidays