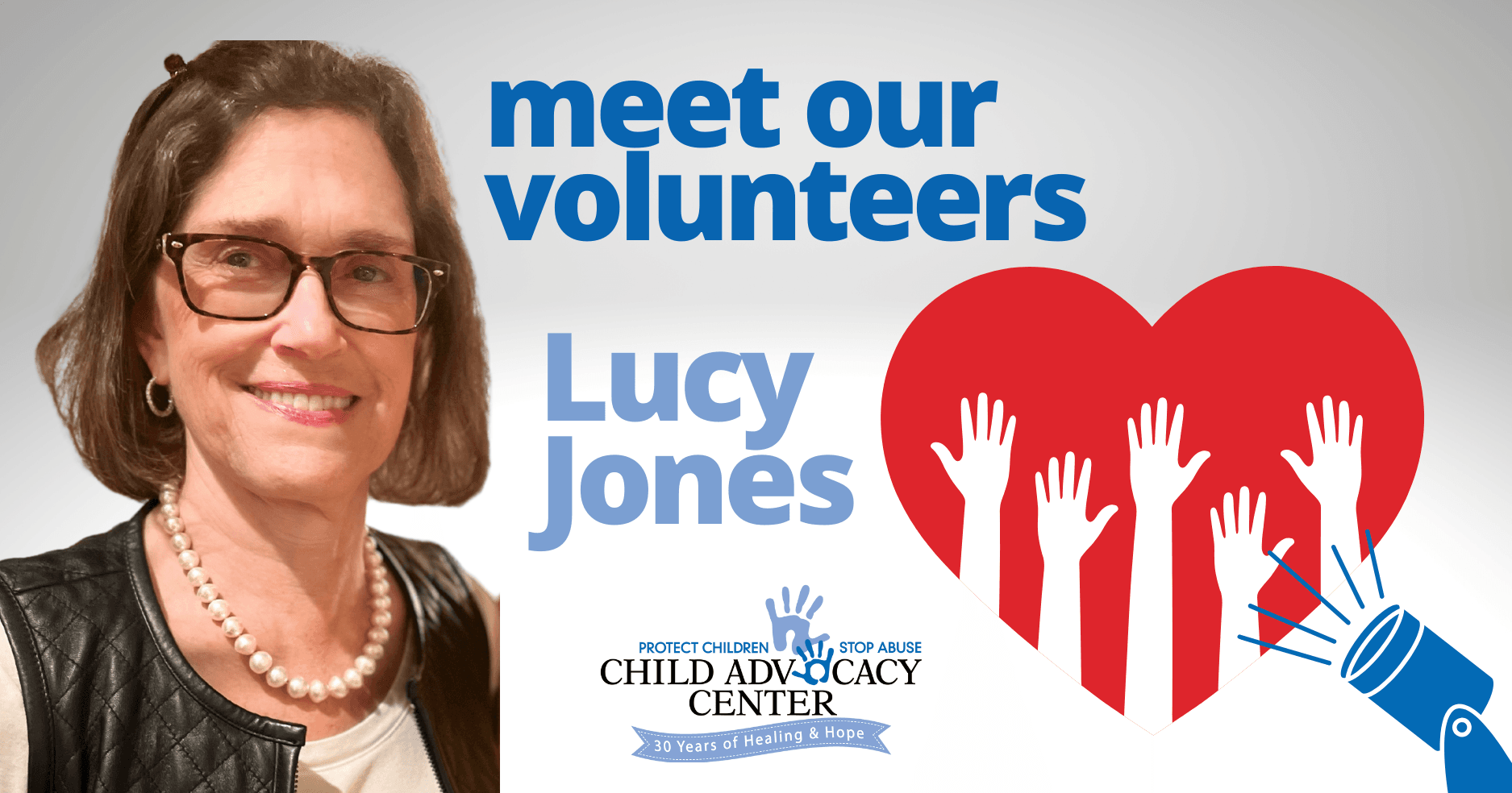 For 27 years, Lucy Jones, has faithfully served on the Board of Directors for the Child Advocacy Center. She has been a strength for both the staff and other volunteers in her devotion to ensuring that children's voices are heard and that the proper follow-up is given to each child who has been served by the CAC.
Lucy states, "I think we are all called to assist other in whatever way we can." She encourages anyone to find ways to give back to the community. She was drawn to volunteer with the CAC because she saw a need to ensure that all children who had been harmed physically, sexually, mentally, etc. needed to have a place like the CAC to come and be able to express what happened to them in a child friendly place. She sees the benefit in having a committed staff who diligently find ways to show the children and their non-offending caregivers that they can be heard and to put resources in place for them.
Lucy describes that it has been challenging to hear some of the details of the abuse cases. Her mind often falls back to the thought of how anyone could do such a thing to an innocent child. But with that same thought she is reminded of how valuable a place like the CAC is in the life of a child who has experienced the horrific pain of abuse.
She sees volunteering as a way to use your life experiences, as well as your giftedness, to be a help to others. Because of this she sees how volunteering can be very personal and can enhance one's life. She believes that part of the role of volunteering is supporting the staff as they do the day-to-day work of caring for the children by strategically finding ways to provide help, hope and healing to each child who walks through the doors.
Lucy volunteers with a variety of other organizations in our community such as Connections of Cumberland County, United Way of Cumberland County, Women's Giving Circle and more. She and her husband attend Haymount United Methodist Church, where you can find both of them volunteering in different capacities.
To learn more about volunteering please visit the CAC website at www.cacfaync.org to learn more.