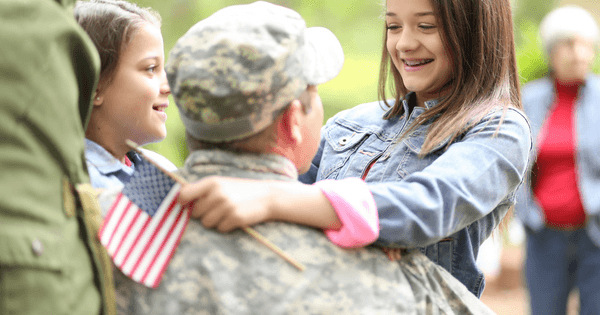 The Army spends several million dollars a year at Fort Bragg in programs established since the 1980's to prevent or respond to Family violence and keep children safe
Fort Bragg, because of its population size (1/10th of the Army) has an extraordinary large Family Advocacy Program (FAP) composed of 45 prevention personnel and 45 clinical staff. In 2020 the program reviewed 997 cases of either partner abuse or child maltreatment (abuse or neglect).
Our biggest hurdle at Fort Bragg is getting military members and their dependents aware of supports out there and convincing them to use the mostly voluntary workshops, home visiting programs and other supports before it is too late and something bad like child neglect or abuse happens.
We are required to try to get to 100% of military members and 100% of new leaders to make them aware of our programs and get tips out about how to prevent serious problems and how to get help when there is abuse or neglect going on. We staff a Family Abuse Hotline 24/7 at 910-322-3418.
The military is very different from typical employers because the bosses have to ensure their employees are ready to go to war at all times. This led to a longstanding requirement that the unit Commander always be informed when something serious is reported going on with a service member including – you guessed it – partner abuse and child maltreatment. This may be a necessary thing, but gives a chill to military Families seeking help. Imagine having to explain to your Commander as a new Private about a big fight you had with your husband where you wound up with a black eye. You may want and need help very badly, but may also be worried if you don't watch it you will lose your job and career.
We at FAP try hard to let Families and Service members know beforehand the limits of our confidentiality and even tell them they can speak to us without giving their name until they feel safe. Still, on a weekly basis we have to try to calm a customer very upset and afraid that their effort to find help might lead to serious collateral consequences. The truth is very few careers are effected by help seeking for minor issues caught early so we work hard to encourage early reporting.
Fort Bragg has one of the highest rates in the Army for capturing a large percentage of reports, especially those that happen off post. In the first 9 months of this fiscal year 168 Fort Bragg Families have been referred for potential child maltreatment issues and at least 47% of these were found not to have had actual abuse going on. The program also evaluates all partner abuse incidents for effects on the children in the home – many of those 168 referred cases were for the potential a child was abused or neglected due to partner abuse.
We especially target new parents with our programs, offering home visits to expecting or new parents within a 100 mile radius and trying hard to reach new dads with training. We offer 12 workshops with free childcare on parenting, couples communication, anger and stress topics and still provide a virtual option for at least 4 of these. In addition to top-outstanding assessment, individual and couples counseling Womack Army Medical Center FAP offers 8 groups to assist parents and couples experiencing issues and is one of only a few Army posts with a full time Family and child counseling clinics.
We so appreciate the expertise and efforts of community partners like the Department of Social Services and other agencies. We are eternally grateful; to the Child Advocacy Center for their help in partnering with the Criminal Investigative Division (CID) and their outstanding forensic interview process.