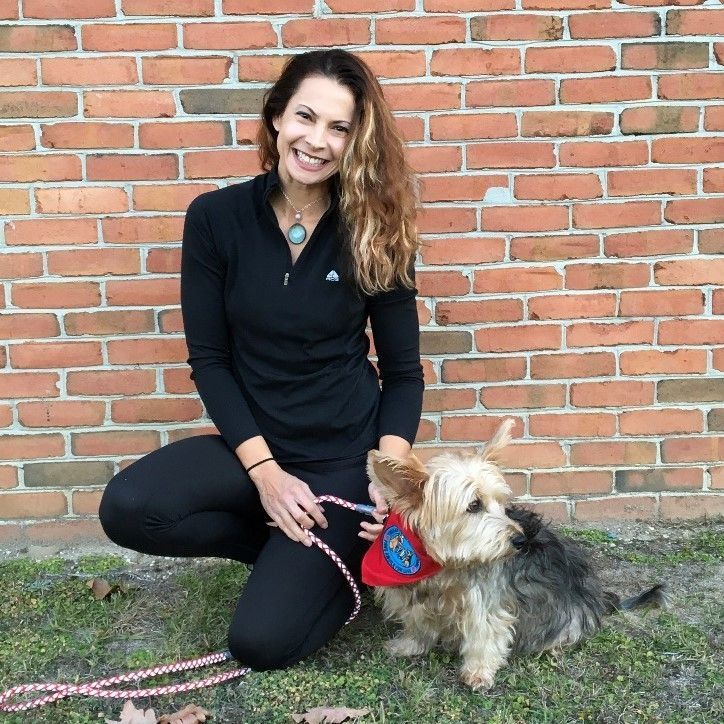 Some volunteers at the Child Advocacy Center have four legs, soft fur, and wagging tails.
Eight years ago, August 2010, the CAC launched a new program using therapy dogs to meet and greet children and their families when they come to the CAC for interviews related to child abuse.  Being with a therapy dog can help calm a child and reduce the child's level of anxiety.
"It's almost like having a security blanket, but it is a wonderful dog the child can pet," says Jan Rogers, former Forensic Interviewer at the CAC.  "Even just looking at the dog helps with overall stress reduction. The heart rate and breathing slows down. You can see the child's neck and shoulder muscles relax." Being greeted by a therapy dog is not only beneficial for the child, but also helpful for the entire family, according to CAC staff.
Several breeds are therapy dogs, but all must go through training and certification. The therapy dogs' handlers are volunteers who bring the dogs to the CAC.
"Jodi" JoHanna Horner and her dog, Bruno have been volunteering with the CAC since 2017.  Bruno was trained locally at the Cape Fear Dog Training Facility and is certified through Therapy Dogs International. Bruno is also a Canine Good Citizen. Jodi enjoys volunteering and helping in the community of Fayetteville. She is the owner of The Dog Lady, Pet Services founded in July 2011. She is also a Fitness Instructor and Free Lance Personal Trainer. Jodi says her "passions are helping children, animals & people who want to be fit."  If you have a therapy dog that you think would be a good fit at the Child Advocacy Center, please contact Faith Boehmer at (910) 486-9700 ext. 234 or email faith@cacfaync.org to schedule a volunteer interview.